Circuit Alcarras
Motorcycle vacation / spring training. 2 weekends (Fri-Sat-Sun) on the circuit of Alcarras: March 17-18-19 and March 24-25-26, 2023.
In March it is always wonderful spring in Alcarras with a lots of sun and a great atmosphere. During both weekends we offer instruction, free riding and private training.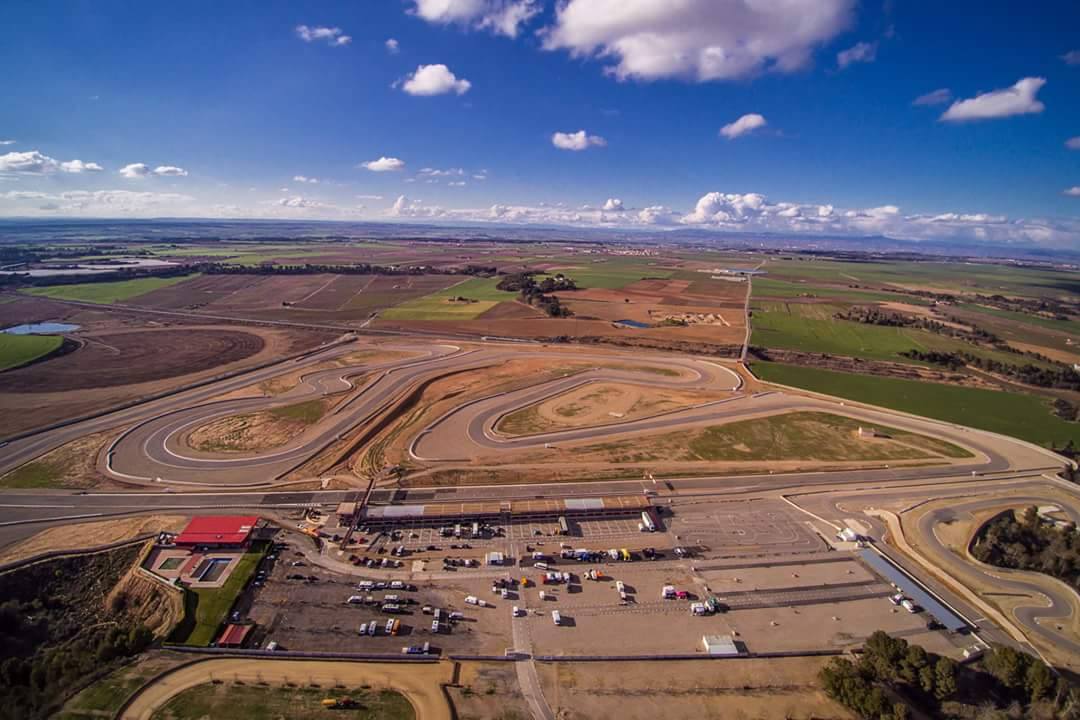 * Driving without DB killer. Very large sound limit of 107Db.
* Free timekeeping of all sessions.
* Option: Motorcycle transport with motorcycle crate + other items possible
* 6 sessions per day on the safe and challenging circuit Velocidad in Alcarras.
* Beautiful surroundings, much drier than the Netherlands and lots of sun. 17-24 degrees is normal
* Close to Barcelona airport and many good and cheap hotels in Lleida, Alcarras and Fraga
* Instruction, private training and free driving possible, so ideally work on your cornering technique.
* Great photographer and professional tire service available. There is also a parts and technical service.
* Restaurant, night watchman and pit boxes available. Also pit box places.
* Storage service of your motorcycle + stuff on the Alcarras circuit if you come to drive the 2 weekends.

Set up event. The different levels and driving time.
Each level runs 6 sessions per day. More than enough track time at this motorcycle meeting.
Just like on the TT circuit of Assen, we also offer instruction on the Alcarràs circuit so that you can complete a complete race training. The increased driving skills you gain with this will give your driving skills a huge boost because you can train 3 days in a row.

Entry fee for the 3 track days.
Racecracks has been the best supplier on Alcarras for years and with us you also drive at the weekend.
Special early bird price until 31 December: 349.00 and from 1 January 379.00 Driving days: Friday, Saturday and Sunday. Note: FULL = FULL

Private training
3 sessions of private training for 120,-
Private training with a maximum of 2 riders per instructor. Maximum learning factor, personal, really learning something and we supplement the training by filming you with the onboard camera.

Timekeeping
Lap times will be available throughout the event and will be published on http://www.ontime.bike.

Sound
You are allowed to drive with open race exhausts on Alcarras. max. 107 dBA at 6000RPM at 50cm distance. So that is 3 times as much noise as in the Netherlands.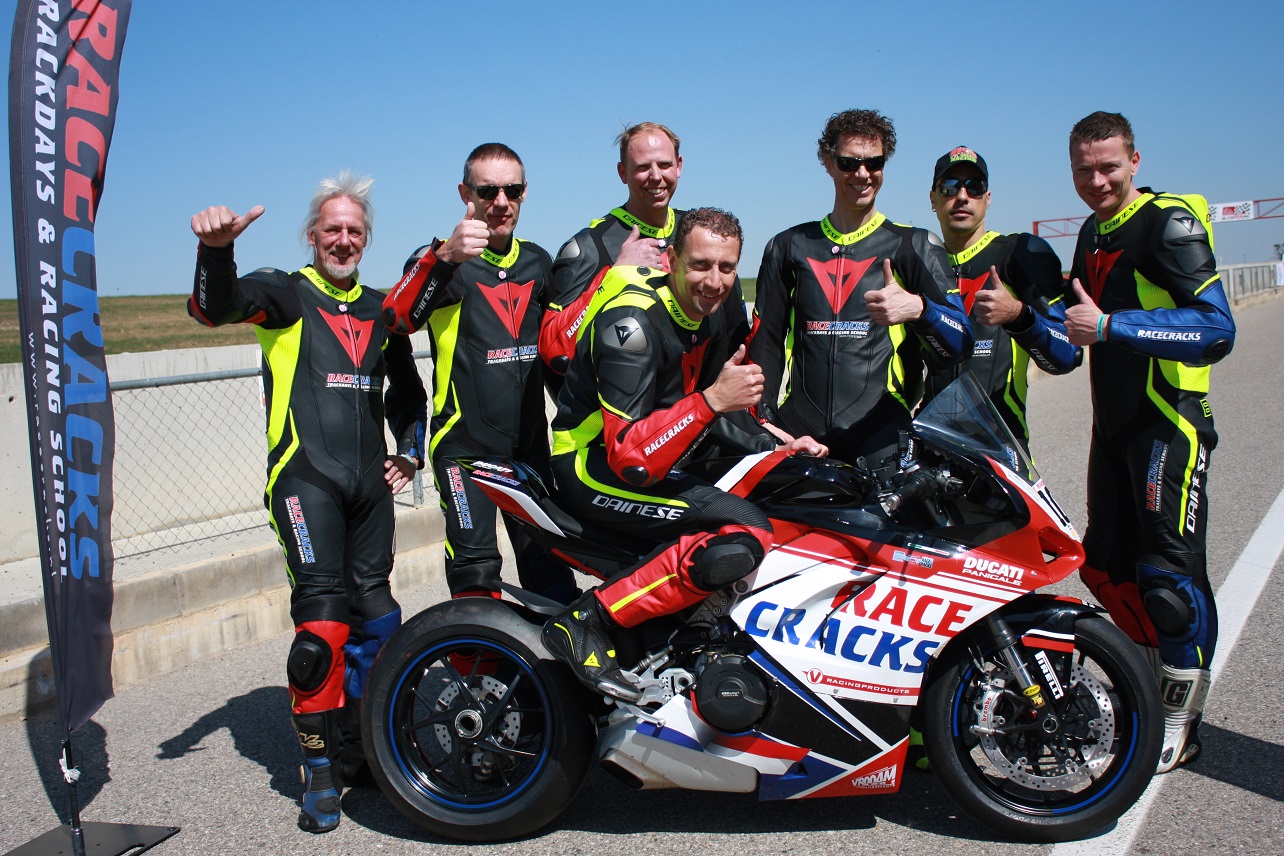 Specifications Alcarras Circuit
The circuit has a length of 3743 meters. Is very wide AND safe so ideal for motorcycle trackdays. Because the circuit is built against a hill, you first go downhill and then climb back up until you reach the start-finish straight again, which is the highest point of the circuit. You drive it counterclockwise so that the old tires can be driven on further. The circuit has ten left and four right turns. The biggest challenge is in the double left corner going downhill (turns 6 and 7 in 4th gear). With a width of 14 meters, it gives an extra kick to finish the corner combinations.

Transport of your motorcycle + stuff for 329,-
The transport is arranged in a professional way so that your motorcycle and belongings are transported neatly. The motorcycle goes on a motorcycle crate that also holds your other stuff. Everything that fits on your motorcycle crate can be taken along. Costs 329,- per motor crate for a return from the Netherlands to Alcarras. Loading and unloading takes place near Zwolle, Oss and The Hague. Zwolle and Oss by invitation only. Please note: limited number of places, so sign up for transport as soon as possible.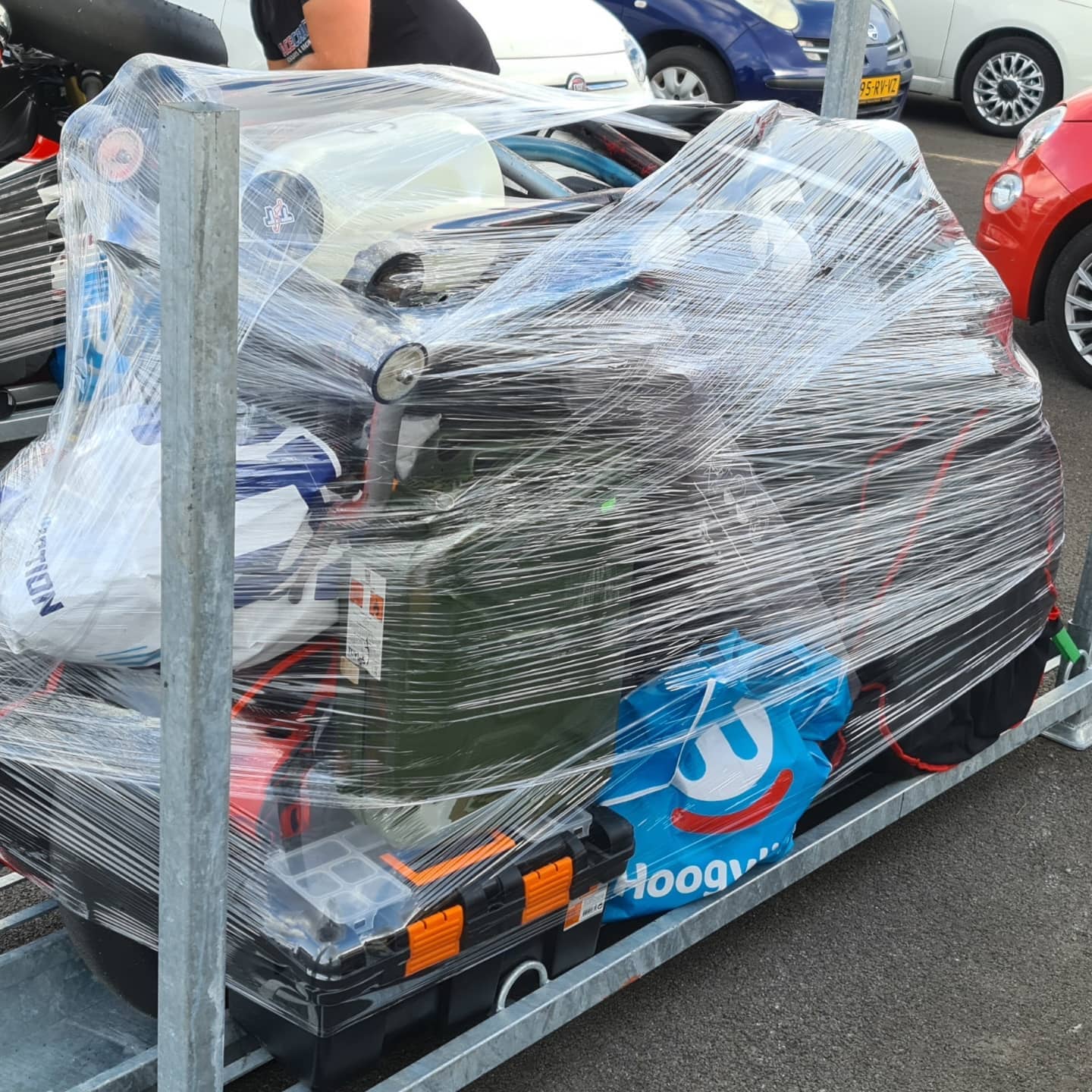 Hotel tips and restaurant tips (can be booked yourself with, for example, booking.com)
In 2023, the crew and participants will spend the night in different hotels. It is good to spread out to avoid overloading the hotels and adjacent restaurants. If you stick to the hotels below, you will always encounter other participants.
Nastasi Spa in Lleida. (14 minutes by car from the circuit) Address: Rovira Roure, 214 Lleida. The hotel has a good restaurant and ample free parking spaces in front of the door. Within 300m several restaurants such as the Grill, Punta and an Aldi for groceries.
IBIS Styles hotel in Torrefarera. (14 car minutes from the circuit) Address: Carrer La Variant S N, Autovia A2 Salida 461, Poligono ind Torrefarrera, 25123 TORREFARERA LLEIDA SPAIN.Free parking. Adjacent restaurants: Parador and Grupo Elias + a gas station and supermarket in the same street.

Parador hotel in Lleida. (22 minutes by car from the circuit) Paid parking garage available. Costs a bit more but is a luxurious, beautiful and good hotel. There is a good restaurant in the hotel where silence is appreciated. Not suitable for noisy groups.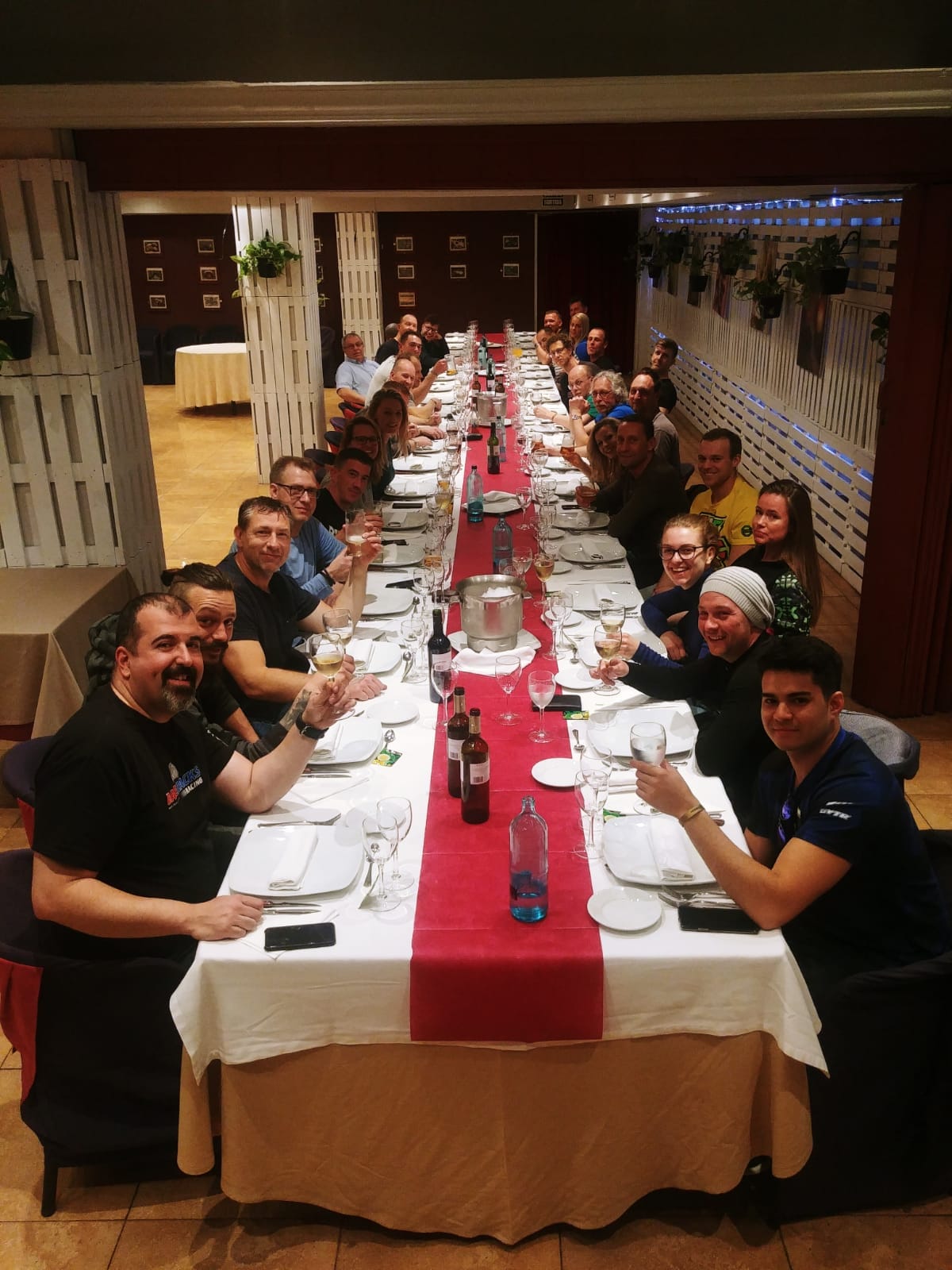 Photo: restaurant in Nastasi Spa hotel.
Insurance
The participant is aware that health insurance does not cover repatriation and that travel insurance usually does not cover repatriation when participating in dangerous sports, including motor sports. Racecracks wants to warn the participant emphatically about this. It is up to the participant to take out additional insurance for these costs if necessary. So inquire about travel insurance that agrees with circuit riding and reimburses the repatriation costs. De Europeesche, among others, offers this supplementary travel insurance through an intermediary. Or https://www.speedsecure.nl/info-doorlopen-reisverzekering/

Airline tickets
Alcarras is a 1.5 hour drive from Barcelona airport, which means that participants who opt for motorcycle transport can also travel quickly. Reus Airport is a 1-hour drive away.
You can already book a flight return ticket from 70, - Google the flight shop, skyscanner or look at the Transavia and Ryanair sites.
Rent a car
You can rent a car from 10 per day. You will see the lowest rates, especially 2-4 days before picking up the rental car. See: http://www.rentalcars.com

photos
The photographer http://www.pixmotorr.com will take very nice action shots of everyone.

Safety
Alcarras is a safe circuit. The track is wide with ample run-off and gravel traps while the curbstones mark the end of the track well and are suitable for motorcycles and the driving skills course.

Tire and parts service on Alcarras
Of course you can also buy tires at competitive prices and have your own tires replaced. Parts are also for sale.

Facilities
Camping is possible during the Racecracks event on the high paddock. There are also electricity and water points and a toilet block with showers. Normal Dutch 220V plugs for power and 32A for three-phase power are available. Caravans and campers are not allowed in front of the pit boxes. But trailers, trucks, furniture boxes, cars and vans. It is ABSOLUTELY forbidden to sleep in the pit boxes and this is strictly monitored.
Access to the paddock is possible from 6 p.m. the night before the event. Usually the camping area on the paddock is open earlier so you can unpack your stuff. The paddock must be vacated before 7:30 PM on the last riding day. Outside the gate you can spend the night on the Supermotard paddock.
Racecracks provides a night watchman during the event. The paddock and camping area gates are closed from 11:45 PM to 7:00 AM for added security.
There is no petrol station in the paddock. At about 5 minutes by car, just before the village of Alcarras you can go for petrol. Address: Carretera Valmana 2, 25180 Alcarras.