Circuit des Ecuyers
The trackdays in 2023 are on 5-6-7 August.
2021 and 2022 was successful again! Great holiday weekend 3 days in August on the rollercoaster of France.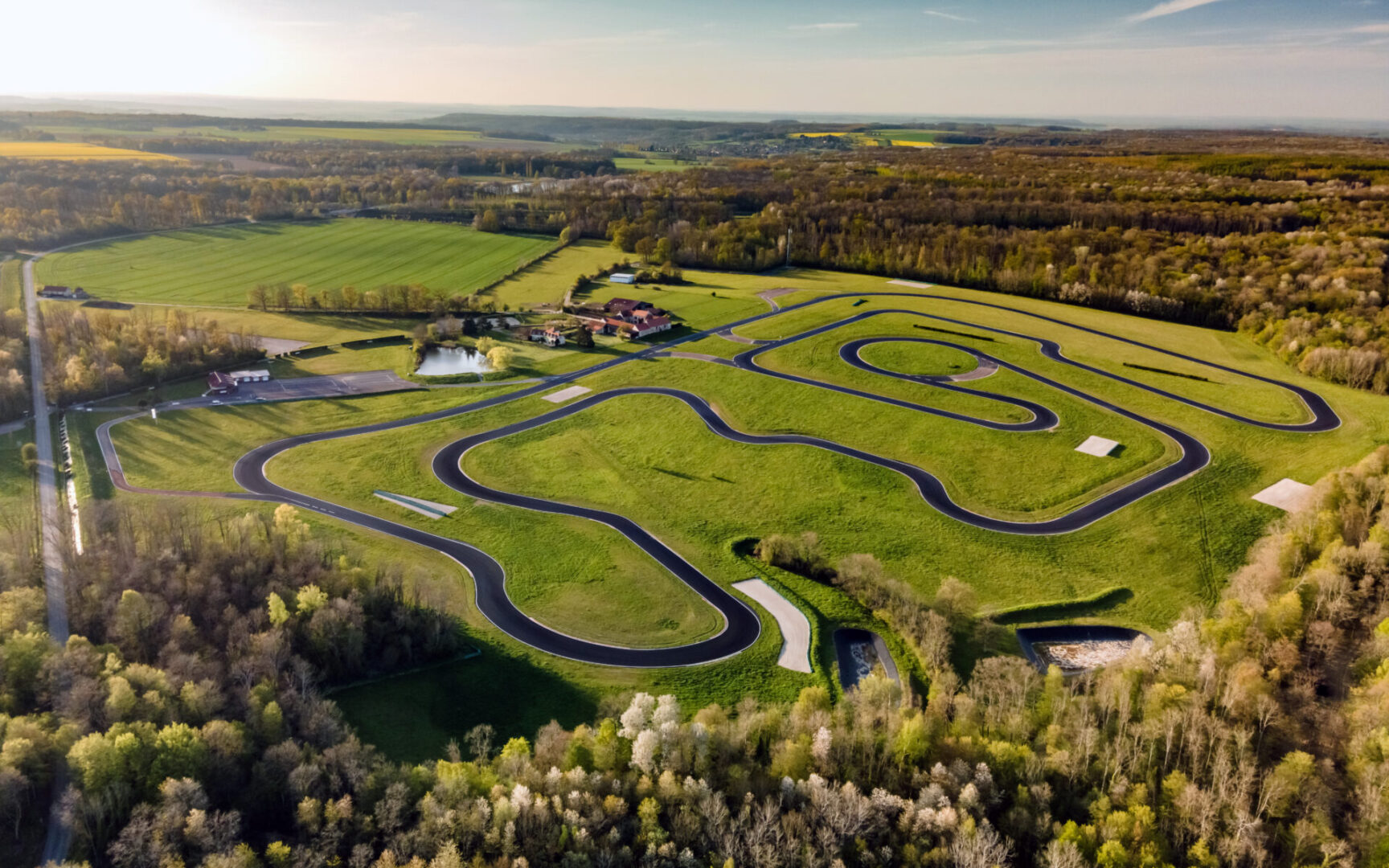 In the middle of the summer holidays + at the weekend to Circuit Des Ecuyers in France. We are going to offer another great 3 days there including timekeeping.
You can book for instruction or free riding.
Very nice as a motorcycle holiday or to combine with your regular holiday. The area is very beautiful and is located in the very beautiful champagne region Vallée de la Marne.
The registration fee for 3 days of circuit fun is: 349,-
Paddock and stream
Showers and toilets are available. Racecracks will install 2 large generators in 2023 for the 4th year in a row, including extra steam cabinets so that there is sufficient steam capacity on the paddocks. It is possible to spend the night on the paddock.
Register now for Ecuyers.
Private training
Private training 1on1 150,- per 3 sessions.
For maximum attention we have the private training with a maximum of 1 driver per instructor. Because overtaking on Ecuyers is a bit more difficult, we use 1on1, which means that the costs for private training are slightly higher than on the other days. Maximum learning factor, personal, really learning something and we supplement the training by filming you with the onboard camera.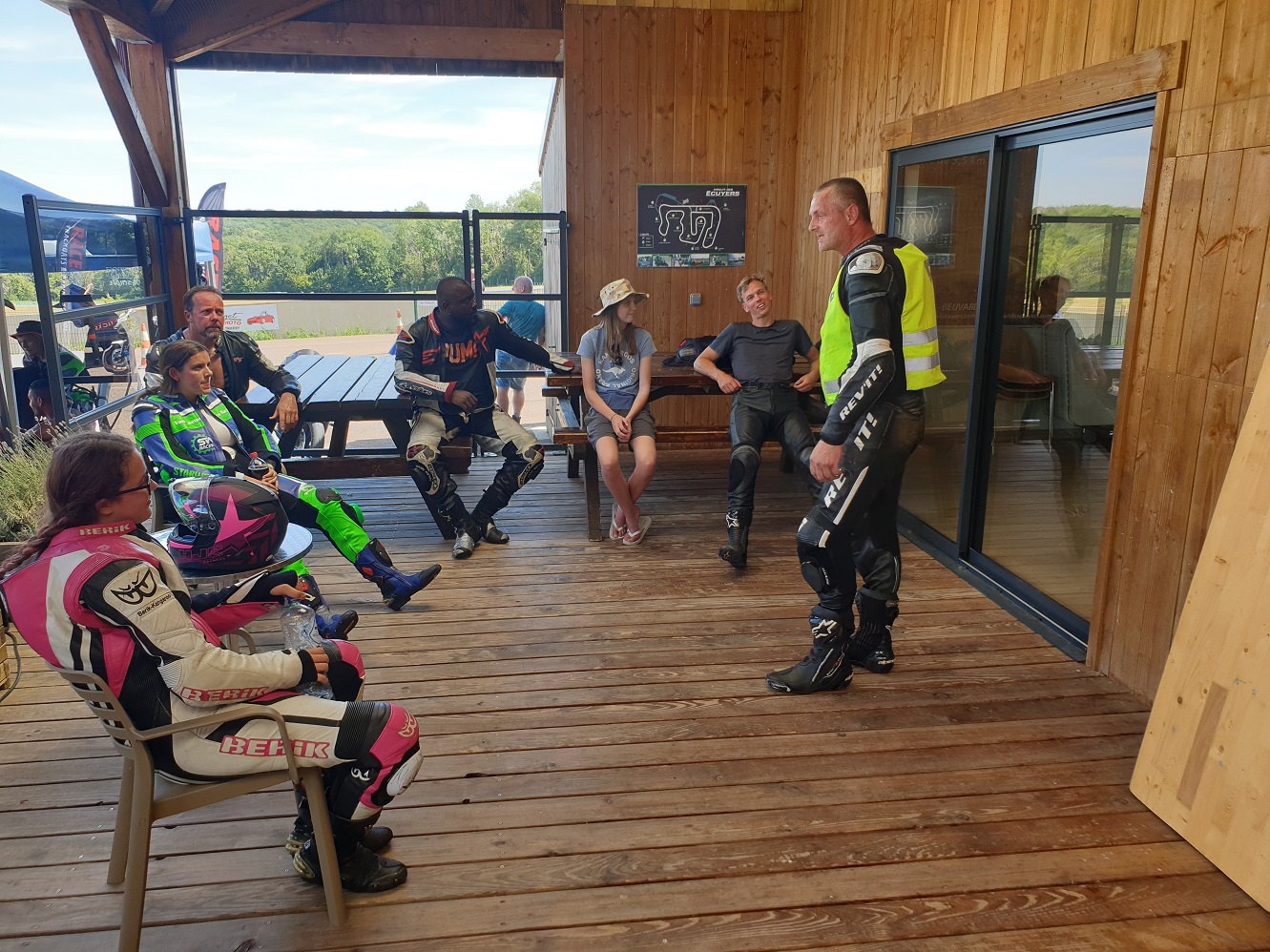 Set up theory and suspension
We will provide the free riders with the necessary tips with the non-binding theory blocks. The crew is ready for you and will answer all your questions. Ferry can help you to better adjust the suspension of your motorcycle.
Circuit
Circuit Ecuyers is a great safe & smooth track with no less than 18 corners.
Length: 3.5km.
Elevation difference of 3-5%
Width 10 meters on the straights and 12 meters wide in the bends.
Straight: 500 meters.
Lots of variety of (fast) turns and twisters.
Grass as an outlet and only then a gravel tray for optimal outlet and safety.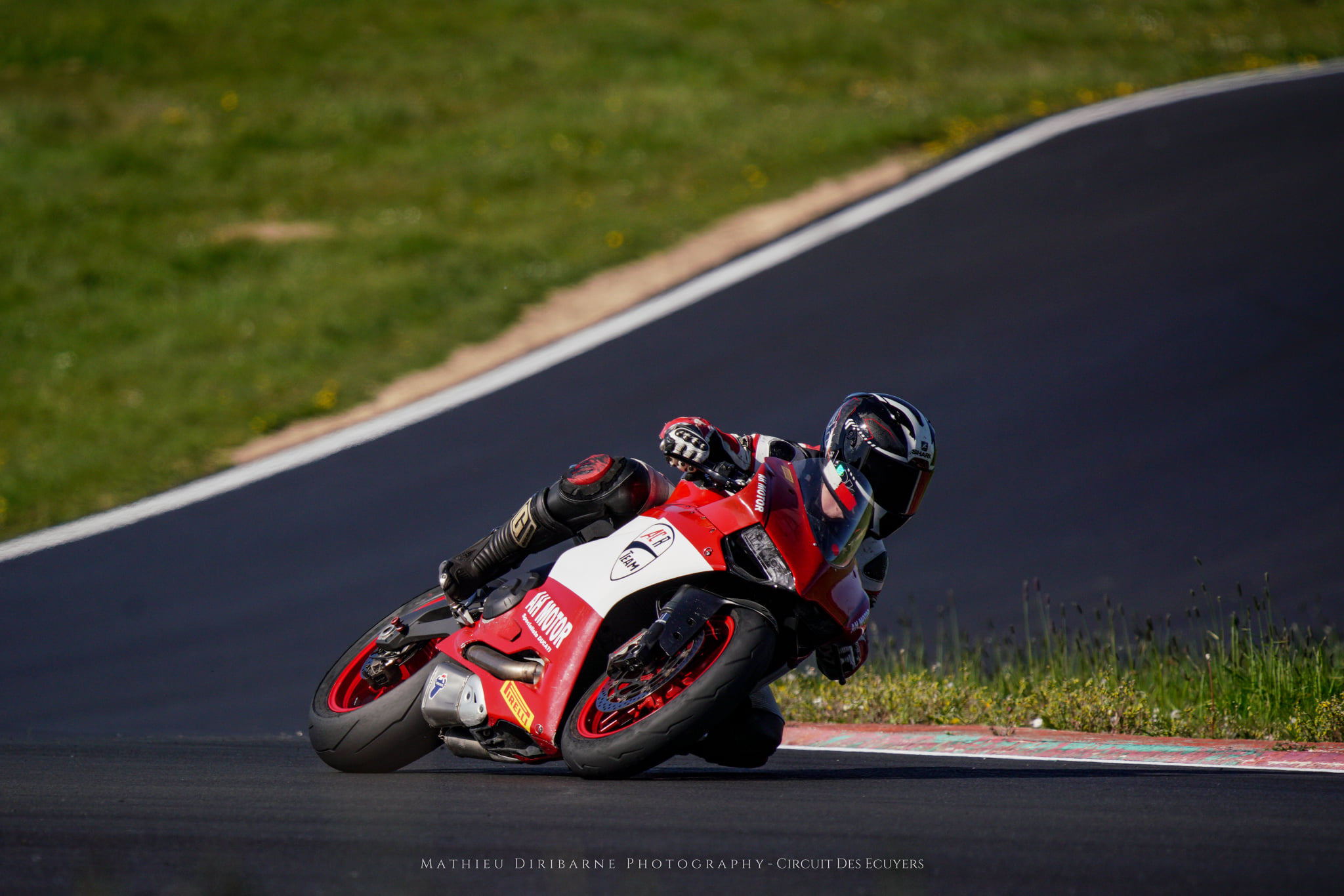 Pit boxes
There are a total of 2 neat pit boxes available for drivers who want it. We are going to do this by rent out pit box places. Costs: 100,- per person for 3 days.
Driving time
5 and 6 August 6 sessions and 7 August we drive 5 sessions.
Hotel / campsite
The Ibis hotel in Château-Thierry will be our home base for those who want more comfort.
Site and booking: Ibis hotel
Hotel Ibis Chateau Thierry 60, Avenue du Général de Gaulle 02400 - Essomes Sur Marne Tel : +33 (0)3 23 83 10 10 = 20 minutes drive from the circuit.
In addition, there are several campsites in the area for enthusiasts:
Campsite where cottages can also be rented: https://www.dormans.fr/camping-municipal/
Camping sous Le Clocher Route de Vincelles 02850 Trellou-sur-Marne Tel : +33 (0)3 26 58 21 79 e-mail: mairie@dormans.fr
Camping Des Illettes Route de Pavant 02310 Charly sur Marne Tel : +33 (0)3 23 82 12 11 e-mail: mairie.charly@wanadoo.fr
Campanile Chateau Thierry 139 Avenue De Soissons 02400 Château-Thierry Phone : +33 (0)3 23 69 23 23 Email : chateauthierry@campanile.fr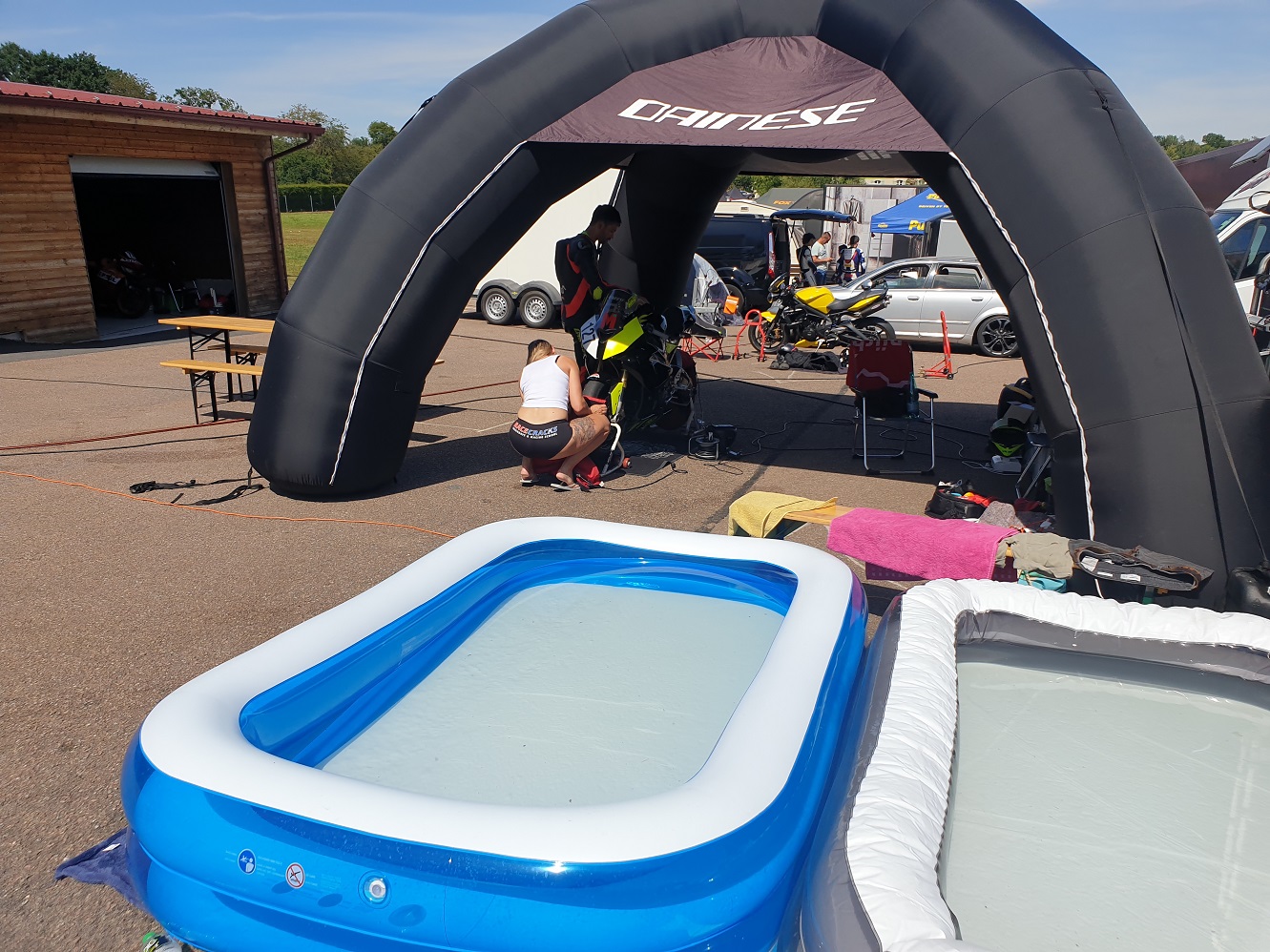 Restaurant
There is a simple restaurant/catarer on the paddock. Here you can order sandwiches or a hot meal + cold and hot drinks.
Tire Service
Tire sale and exchange of your own tires is possible.
Gas station
There is a gas station 10 minutes from the circuit.
Sound
Up to 95 DB. Always install a DB killer in your racing exhaust. A static noise measurement is carried out by circuit Ecuyers.
Photographer
The photographer will take great action photos of you again.
Address
Circuit des Ecuyers
Ferme de Fary
02130 BEUVARDES